As the Chinese leading pharmaceutical enterprise, CSPC is engaged in the pharmaceutical R&D, production and marketing. The products include seven series of nearly 1,000 varieties: cardio-cerebral vascular, antibiotics, vitamins, antipyretic and analgesic, digestive system drugs, anti-tumor drugs, etc. There are more than 30 products with a single sales of over USD 15 million. CSPC products are sold to more than 100 countries, annual export sales exceed USD 600 million.
Quality is the life. Currently, all CSPC pharmaceutical products have obtained the Chinese new version GMP certification. And CSPC have 16 CEP certificates and 33 DMF registration now. And 25 products of CSPC have passed the US FDA on-site inspection.
As a national innovative enterprise, CSPC have five first-class pharmaceutical R&D centers located in CSPC headquarters, California, New Jersey and Texas, and more than 1,700 R&D senior talent. At present, CSPC have 5 products for clinical trials in the US, 4 products obtained orphan drug qualification, and another 20 ANDA products obtained US registration approval.
All for good medicine, All for mankind's health.
Top 3 pharmaceutical companies in China.
Total asset of USD 6.2 billion.
25,000 Employees.
Listed in HK stock market (01093.HK):

One of HONG KING Index Constituent Stocks.
The first pharmaceutical stock since the past 50 years.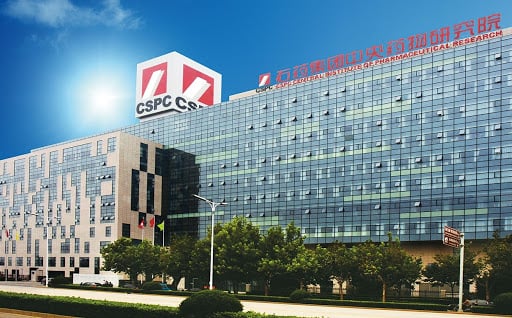 CSPC Nutritionals is the manufacturer direct extension of China CSPC Group & a premier ingredients supplier based in Ontario, California. We bring the highest quality products to Nutrition, Food, Beverage & Sports industries; provide professional service & most competitive price; share timely market information and insights on the latest pricing trends with our respected customers
Our services include contract manufacturer, samples, worldwide sourcing, running inventory program, fast delivery service, logistics, warehousing, provide all technical & documents support.
Please contact us at:
Address: 1500 S Archibald Ave, Ontario, California 91761
General Inquiry: info@cspcusa.com
Order Related Inquiry: sales@cspcusa.com
Finance Related Inquiry: ap@cspcusa.com
Quality Related Inquiry: qa@cspcusa.com
Newark, NJ.
Miami, FL
St Louis, MO.
Salt Lake City, UT.
Ontario, CA.